This whole thing took us two days to finish. We got around 200 different ocs from different discord servers and newgrounds posts/movies. This tier list is totally biased and opinionated and everything stated in it is actual facts B)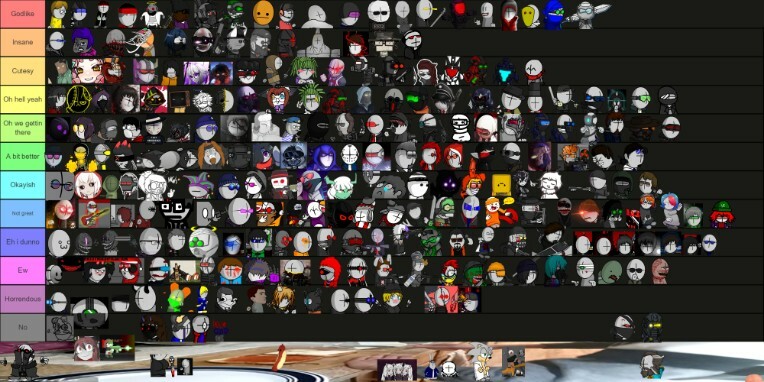 Huge thanks to DJ, Nicole, Mystic, The Gaming Production Man, Scorpack, Lukimir, Maker, Sleeziz, Endik, Rekka and Sauce Boy for their contribution to the tier list. These guys either provided some ocs for their tierlist, their opinions on said ocs, or even both. This whole thing wouldn´t exist without them (take that as you will). Also a big kiss on the cheek to Nova-Headed for the inspiration, since he came up with the whole oc tier list idea, and all we did is just add as many of em as possible.
Also I reached 300 fans on Newgrounds, that´s pretty cool I guess lo-
Edit: Here´s a less compressed version of the tier list, lmao.